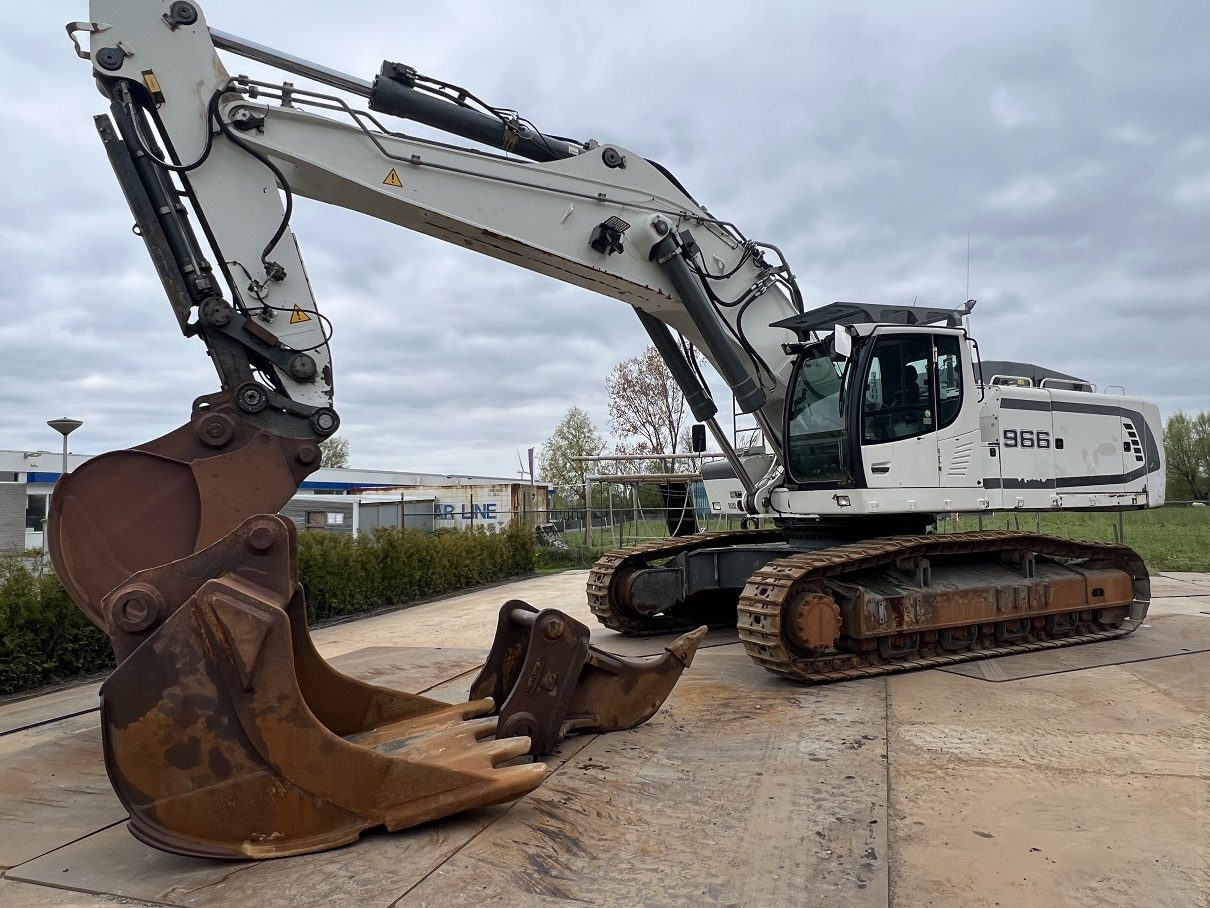 LIEBHERR R966 HD
YEAR: 2016
THIS MACHINE IS SOLD
CATERPILLAR 777
D
REBUILD MACHINE
0 HOURS
CERTIFIED REBUILD WITH WARRANTY
WORLD WIDE DELIVERY
This machine is dismantled to the bare frame and rebuild according the extensive Caterpillar Rebuilding Program and updated with the latest factory specifications and improvements. Rebuild process is done using all critical OEM, Genuine Caterpillar parts and components.
The truck is dismantled to the bare frame, sandblasted and repainted. All components like engine(original complete CAT-reman unit), transmission, cooler-units, converter, differential, final drives, wheel bearings, brake units and all hydraulic pumps and valves are remanufactured with new bearings, seals and new critical parts.
All hydraulic hoses, electrical harnesses, ECM's, sollenoids, lightning etc are replaced by new. Hydraulic hoist, steering-cylinders and suspension cylinder units are remanufactured with new seals, bearings, bushings, pins and re-chromed rods. All bearing/pins and mounts throughout the machine are new. The operator station is rebuild from the shell on up, all with new interior parts. All platforms and frame units are rebuild, sandblasted and repainted. Air-conditioning system completely replaced by new.
The box-body is completely rebuild with new liner-plates, reinforced, updated, sandblasted and repainted.
Additional options such as platform walkways, fire suppression systems, custom paint schemes, additional oil filtration systems and much more are also available.
This machine is like new and smells like new!